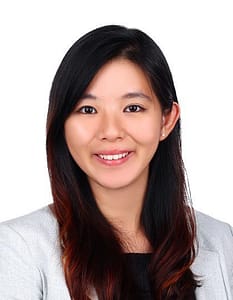 Khor Qianyi
Qianyi has ~5 years experience in sustainability consulting, sustainable finance and impact investments. She is also passionate about social entrepreneurship and has worked and mentored social enterprises in Southeast Asia in her voluntary capacity.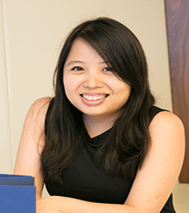 Geraldine Lam
Geraldine is the current Chief Executive Officer of Social Impact Catalyst (SIC). Outside of SIC, Geraldine also has a wealth of experience in the finance sector. She is the financial advisor at Siemens Bank Singapore Branch Gmbh and advises C-suites in financing solutions to support business growth. She has multiple years of experience in finance and treasury in various multinationals, public accounting firms and private equity industry and holds a Chartered Accountant (CA) and Chartered Financial Analyst (CFA).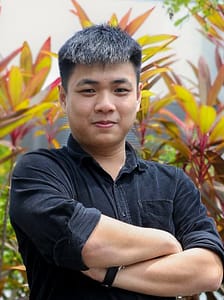 Lim Wei Liang
Having started up in different industries and connected to the entrepreneurial scene for years, Wei Liang brings back his knowledge to the community, assisting and mentoring entrepreneurs as early as pre ideation to scale. He is a strong believer of experiential learning and believes that entrepreneurship cannot be taught but experienced and that one can learn more from another's failures than his success. With Golden Equator currently, Wei Liang leads the entrepreneurship and next gen programmes, working with governments and organisations in the region to run and support their programmes.
Daniel Ong
Treasurer & Director for Ecosystems (Schools)
Daniel handles fund operations and finance matters at Quest Ventures, a venture capital firm. His areas of interest are education, environment and animal welfare.
Michelle Ng
Secretary & Director for Ecosystems (Partnerships)
Michelle Ng is Head of Environmental, Social & Governance at Quest Ventures, a top venture capital firm in Asia. She works closely with startups to accelerate their growth through a combination of incubation services and programmes. She is also responsible for key markets in Southeast Asia and emerging Asia.
Andrea Cher
Andrea is currently an Account Manager with Grab where she engages Merchants on various collaboration opportunities to grow their business alongside Grab. Prior to this, she has had experience building relationships with various conglomerates and social enterprises across Southeast Asia. She looks forward to growing the interest in social entrepreneurship and innovation amongst youths as part of SIC.
Claire Lim
Director of Marketing & Communications
Claire is currently a Senior Associate in the Singapore Economic Development Board, where she works closely with healthcare MNCs on investment opportunities in Singapore. She is also strongly interested in social entrepreneurship and youth empowerment, and started volunteering with SIC in 2019.
Ng Yong Hwee
Yong Hwee has been working in the power industry for the past four years, acquiring technical knowledge and commercial experience in power generation business. He is concerned about environmental sustainability and has been leading energy efficiency improvement projects in the power plant. Yong Hwee firmly believes in empowering individuals so they can achieve their goals and at the same time, create a positive impact on our society and the environment. Last year, Yong Hwee was among 17 young professionals from around the world to be accepted into the World Energy Council's Future Energy Leaders programme.
Divya Nanthakumaran
Deputy Director for Ecosystems (Schools)
Divya is founder of Forte360 in 2021, which is a ground-up initiative that endeavours to equalise learning opportunities among all students despite their backgrounds. Divya is highly passionate about Social entrepreneurship which she feels it is a more difficult path to take compared to regular startups. Divya aspires to empower the youths who are embarking on this herculean journey.